Luxury, calm and serenity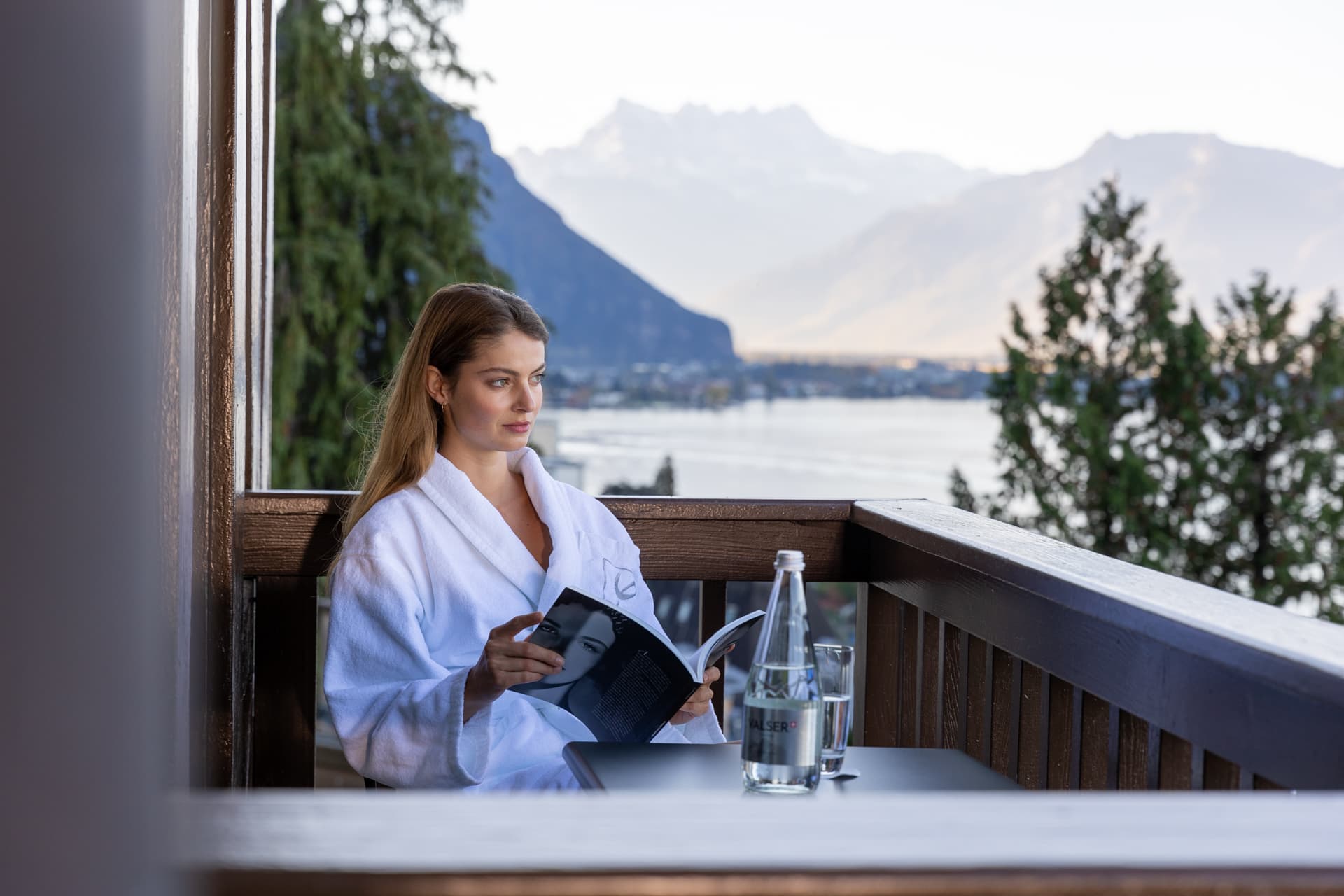 Laclinic welcomes you ina beautiful and serene environment, ideal for resting, relaxing and recovering from your surgery.
Away from the stress of everyday life, you can escape for a few days while you recover.
An intimate retreat dedicated to beauty and well-being. Conviviality and discretion are at the heart of our values, to make your stay unforgettable.
We welcome you in an exclusive environment with all the necessary comforts to enhance your beauty and well-being, in a five-star hotel setting. Each of our seven elegantly designed rooms and suites has a breathtaking view over Lake Geneva and the Alps.
But above all, we offer you a personalised support, to make Laclinic your home for the duration of your visit. Our highly qualified and attentive staff will do everything possible to ensure that your stay is as pleasant as possible, with the utmost respect for your privacy.
To facilitate the organisation of your trip, we offera wide range of high quality services to satisfy our most demanding visitors (airport transfer, limousine, interpreter, etc.).
All modern comforts in a historic residence
Laclinic is set in a 19th century building nestled on the heights of Montreux. A century-old residence renovated from top to bottom , which combines timeless elegance with modern sobriety.
Laclinic has been restored in an exemplary manner while retaining its private residence finery. Its sober interior with clean and minimalist lines has been designed by the Swiss architect and interior designer Mathias Jenny and Hannes Wettstein.
All the spaces have been completely redesigned according to light, comfort and privacy. In this exceptional setting, each intervention takes place in the greatest serenity .
Would you like more information or the opinion of a professional?
Do not hesitate to contact us now. We will gladly answer all your questions.