To feel comfortable, it's often said that you have to accept yourself as you are. Unfortunately, this is much easier said than done. Today, thanks to advances in aesthetic medicine and surgery, there are many solutions to get rid of our little complexes, more effectively and quickly than undertaking a long psychotherapy.
It's not about changing your personality, but just giving nature a little nudge to boost your self-confidence . To help you regain an appearance in line with your inner feelings, which positively reflects your personality.
Our surgeons know that beauty is a matter of overall harmony . Their intervention must remain unsuspected in order to obtain a "natural" result , which corresponds to what nature could have produced by itself, far away from stereotyped bodies with standardized proportions.
Breast augmentation with implants
High definition liposuction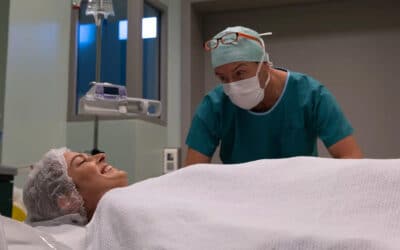 General anesthesia, sedation, local anesthesia... There are many techniques of anesthesia for a surgical intervention. But what is the most appropriate anesthesia technique for a cosmetic surgery procedure? Sedation, the ideal anesthesia technique for cosmetic surgery...
read more
Would you like more information or the opinion of a professional?
Do not hesitate to contact us now. We will gladly answer all your questions.