Peeling involves applying plant or chemical substances to the skin which, depending on the strength of their active ingredient, their concentration or the length of time they are applied, will destroy the skin's surface layer.
The destroyed epidermal or dermal-epidermal layer is then restored by natural healing processes. This restoration of the skin's surface creates a smoother appearance, by more or less erasing the imperfections you wish to treat.
See more
In addition, dermal-epidermal healing takes place with a certain amount of skin retraction, giving a genuine skin "tightening" effect, which varies and is more or less significant depending on the case.
This technique is used to improve facial radiance, treat pigmentation spots, fine lines and wrinkles, scars and dilated pores.
There are three types of peel: superficial, with fruit acids, TCA peel (also known as medium peel) and deep phenol peel (link to specific page).
Superficial peels are the most commonly used, with the aim of restoring radiance and evening out the complexion.
The medium peel will erase fine lines and reduce brown spots and scars. It renews the epidermis, stimulates the dermis and increases collagen and elastin production.
Finally, the phenol deep peel treats the signs of marked photoaging, and modifies the skin's structure by acting deep down into the dermis, rejuvenating the skin by 15 to 20 years.
Who should undergo a peel?
Peels are suitable for both men and women who want to give their skin a real radiance boost.
It is suitable for all skin types, even the most fragile. This treatment can be performed on the face, neck, décolleté and hands.
See more
From the age of 25, we recommend a superficial radiance peel to eliminate dead cells, activate collagen production and improve skin elasticity. The treatment takes place over four sessions spaced at least 2 weeks apart.
The radiance-boosting peel purifies the epidermis and regulates oily skin, tightens pores and regenerates cells, and brightens and mattifies the complexion.
From the age of 35/40, the anti-wrinkle peel is a superficial peel indicated for skin showing wrinkles, irregularities in texture or a smoker's complexion. The treatment takes place over four sessions spaced one month apart.
This peel stimulates the epidermis and reduces fine lines and wrinkles. It evens skin tone and restores radiance, improves the appearance of oily skin and enhances the effect of everyday cosmetics.
For mature skin and/or skin with spots, a medium anti-blemish peel is recommended. It is mainly recommended for eliminating pregnancy masks (melasma) and hyperpigmentation. One or two sessions spaced one month apart are required for visible results.
An initial consultation with your specialist is essential to find out if this treatment is suitable for your particular situation.
Before and after pictures
Procedure for a peeling session
A precise, personalized diagnosis is first established with your aesthetic doctor during the initial consultation, and a suitable procedure will be chosen according to this diagnosis and your objectives.
Details of the procedure
To optimize results and avoid the appearance of pigmentation spots after the peel, your aesthetic doctor will prescribe a special peel cream to be applied two to three weeks before the procedure.
After cleansing the skin to ensure an even peel, the peel is applied to the face with a brush. Concentration and pause time vary according to skin type and desired objective. The patient may feel a slight tingling sensation. The peeling action is then stopped by the application of a neutralizing solution.
The patient can return home right after the session.
Aftermath
You can resume your activities immediately. After a peel, the skin becomes a little red, like after a day in the sun.
Over weeks, the skin peels off. This desquamation lasts 2 days for a superficial peel, whereas it can last 2 weeks for a medium peel.
After treatment, your doctor will prescribe a sunscreen to be applied for 3 months. It is essential to avoid direct exposure to the sun, and to avoid scratching or peeling the skin.
Results
Results are visible once redness has disappeared and healing is complete, for medium peels. This can take from a week to ten days. Skin is redensified, smoother, more luminous and pores are tightened.
Most scars and wrinkles will have completely disappeared or been greatly improved, depending on their depth.
Maintenance sessions are recommended to maintain results.
The goal of this treatment is to bring about an improvement and not to achieve perfection. If your expectations remain realistic, the obtained result should give you utmost satisfaction.
The art of peeling at Laclinic
Medical peelings
Peelings renew the skin by eliminating its superficial layers, they stimulate the synthesis of collagen and elastic fibres. They also help target pigment spots and small acne scars. A cosmetic is included with all treatment plans.
| | |
| --- | --- |
| Radiance | from CHF 250 |
| Cure of 3 peelings | -10% |
payment by monthly instalments
payment by monthly instalments, free of charge, with choice of duration Offer subject to conditions. See details and conditions.
Would you like more information or the opinion of a professional?
Do not hesitate to contact us now. We will gladly answer all your questions.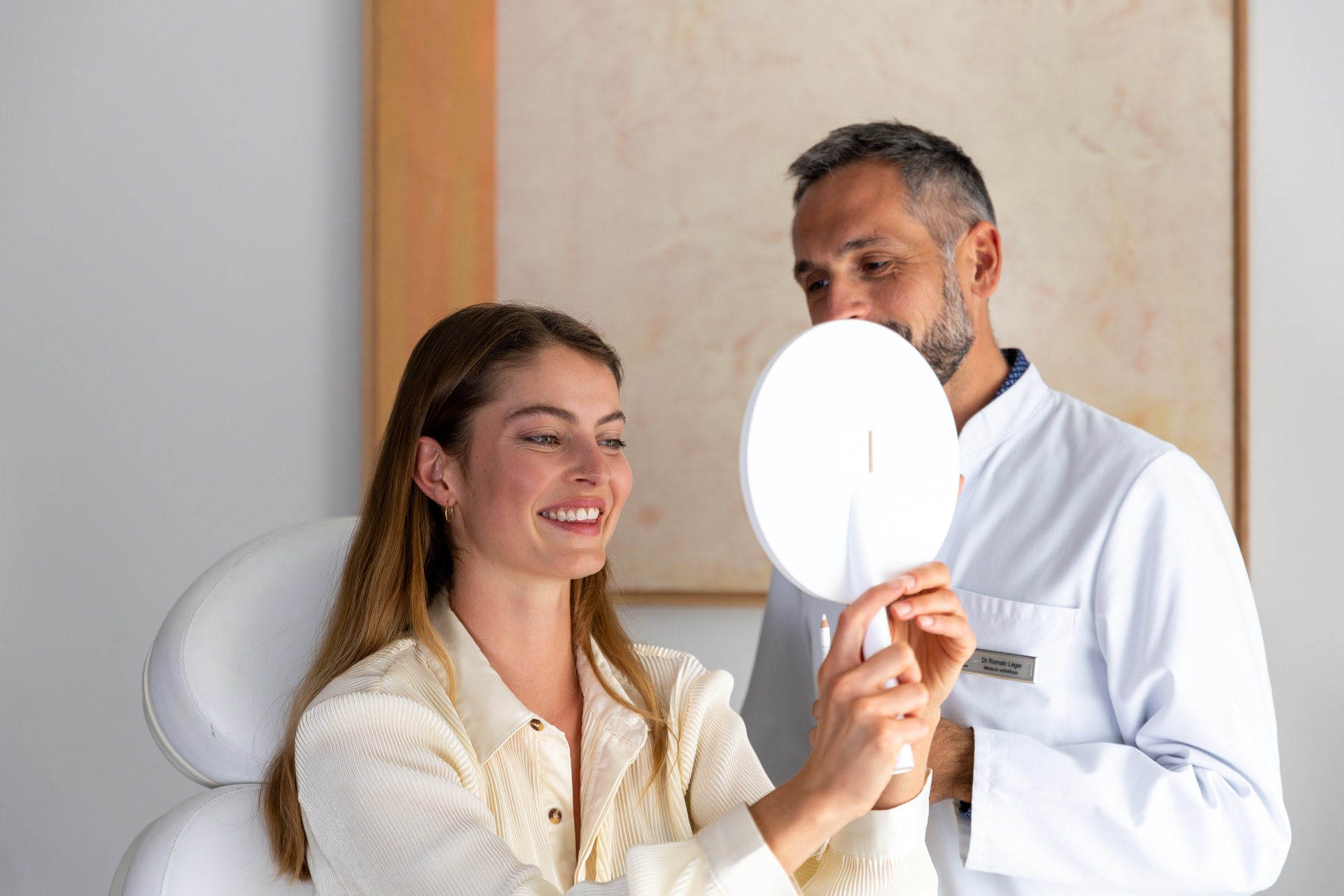 The first consultation
The first consultation is essential to identify your needs and expectations. Our specialists will take all the necessary time to understand your demand and offer you the best advice.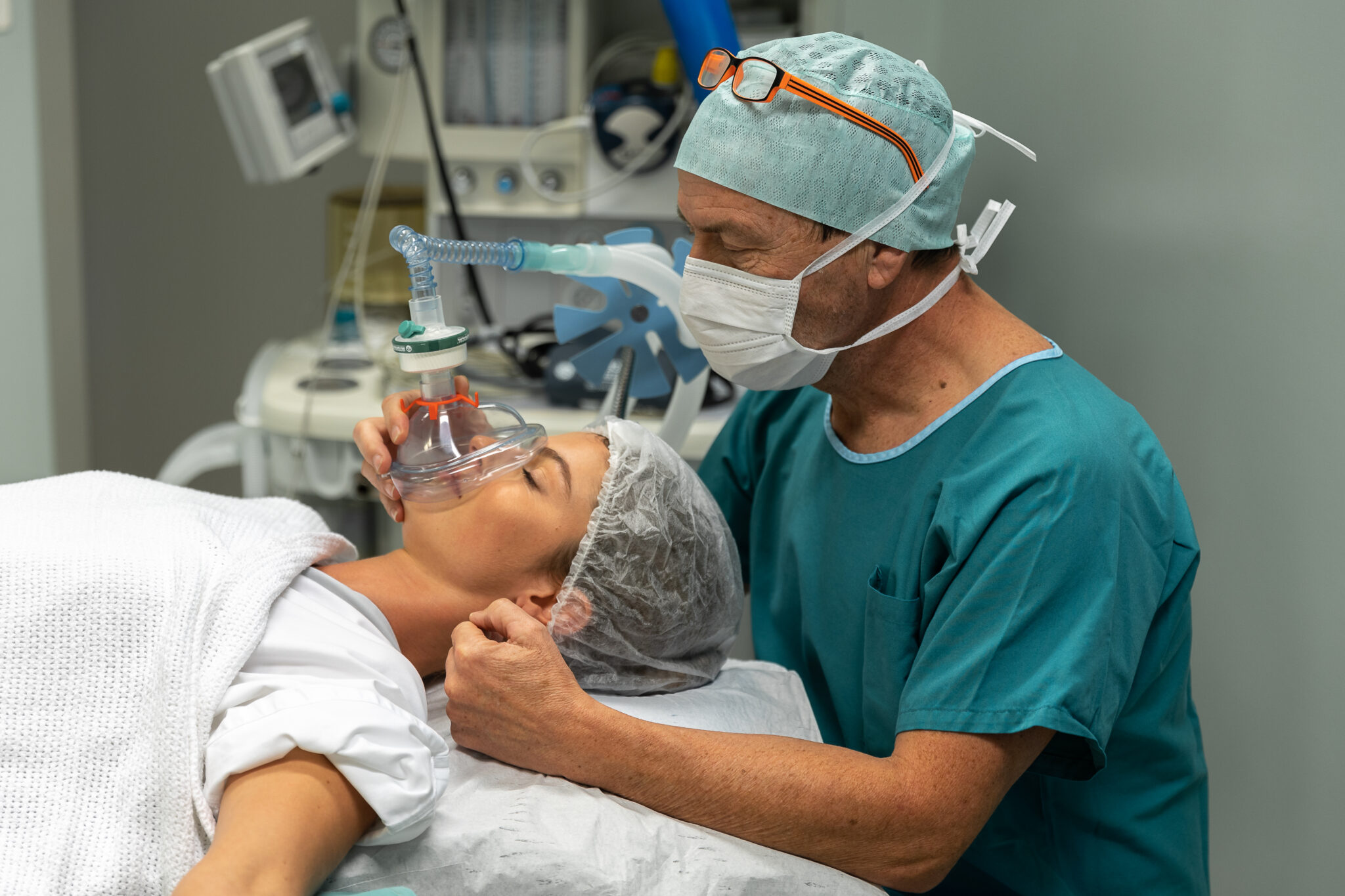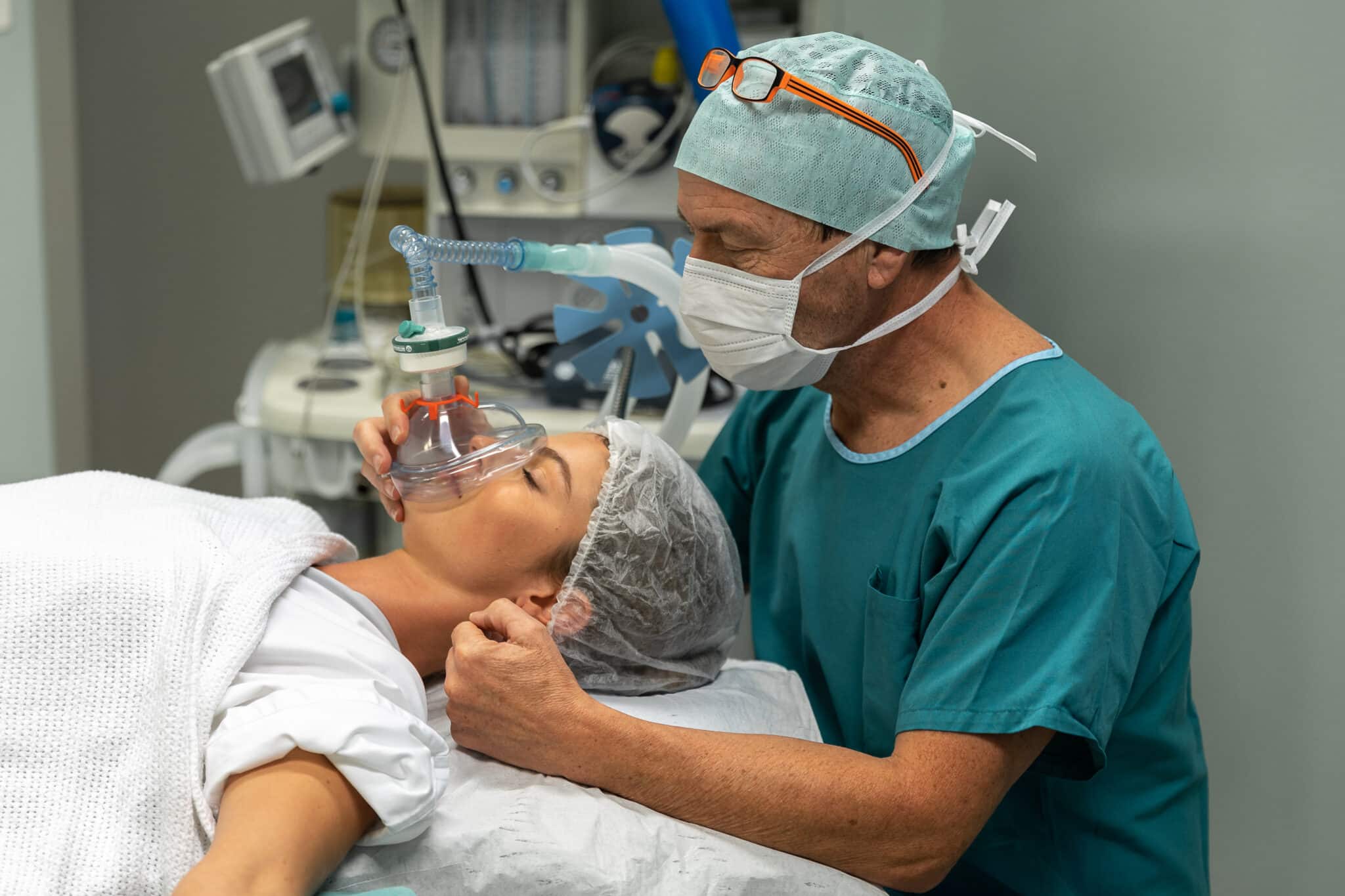 Anesthesia
Laclinic's doctors are particularly attentive to pain management in order to make your intervention as comfortable and safe as possible.
For an overall anti-aging action and to complement the results of the peel, the patient may consider filling injections with hyaluronic acid and mesotherapy sessions to help maintain skin hydration and radiance.
PRP injections
The injection of PRP, platelet-rich plasma and growth factors, is an autologous filling technique (using the patient's own blood) that naturally regenerates the skin, making it more elastic and firm.
The treatment corrects wrinkles and scars and improves skin quality by stimulating collagen production.